Say goodbye to CDs. DG ImageShare let's you share medical images the way you always thought you should.
DG ImageShare, a web-based service for medical image sharing allows patients as well as providers, to electronically access, view, and share image exams and associated reports. The secure, electronic sharing of images provides a simple alternative to image distribution via CD and offers significant benefits to both care providers and patients.
*DG ImageShare is a key component of the RSNA Image Share project, a national initiative designed to help patients take control of their medical images and reports.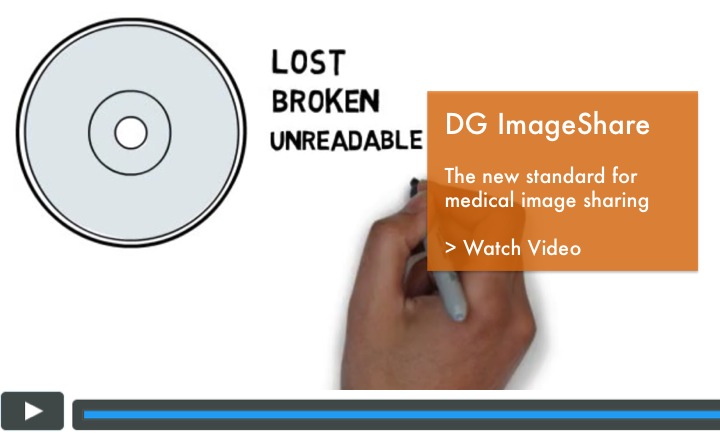 Benefits for Providers
Share image exam results with colleagues, referring physicians, and specialists
Streamline the ingestion of imaging data on physical media (CDs, DVDs)
Add image exam results to electronic medical records (EMR)
Provide patients with more control of their imaging data
Offer patients involved in the RSNA Image Share project a secure platform for image sharing
DG ImageShare for Patients
Did you recently undergo an imaging procedure? Do you need access to your X-Ray, MRI or CT? If you're participating in the RSNA Image Share project you can use DG ImageShare to retrieve your medical image exams online.
Benefits for Patients
Gain 24/7 access to your medical image exams and reports
Streamline image sharing with specialists and second opinion doctors
Avoid duplicate radiation exposure resulting from lost or unreadable CDs/film
Create a personal health record and track your medical imaging history in one place
Create accounts for your loved-ones to improve their care coordination
Additional Resources

View Brochure


Watch Patient Tutorial Video


Read Press Release


Read the Note to Patients


Visit RSNA Website
Snapshots